Professional All-in-One Digital Business Card.
Shorten URLs, create mini pages, custom QR codes, vcard links, file links & more. Streamline your Online and Offline Networking Efforts with QR/NFC-Enabled Physical Cards and Customizable Button Links.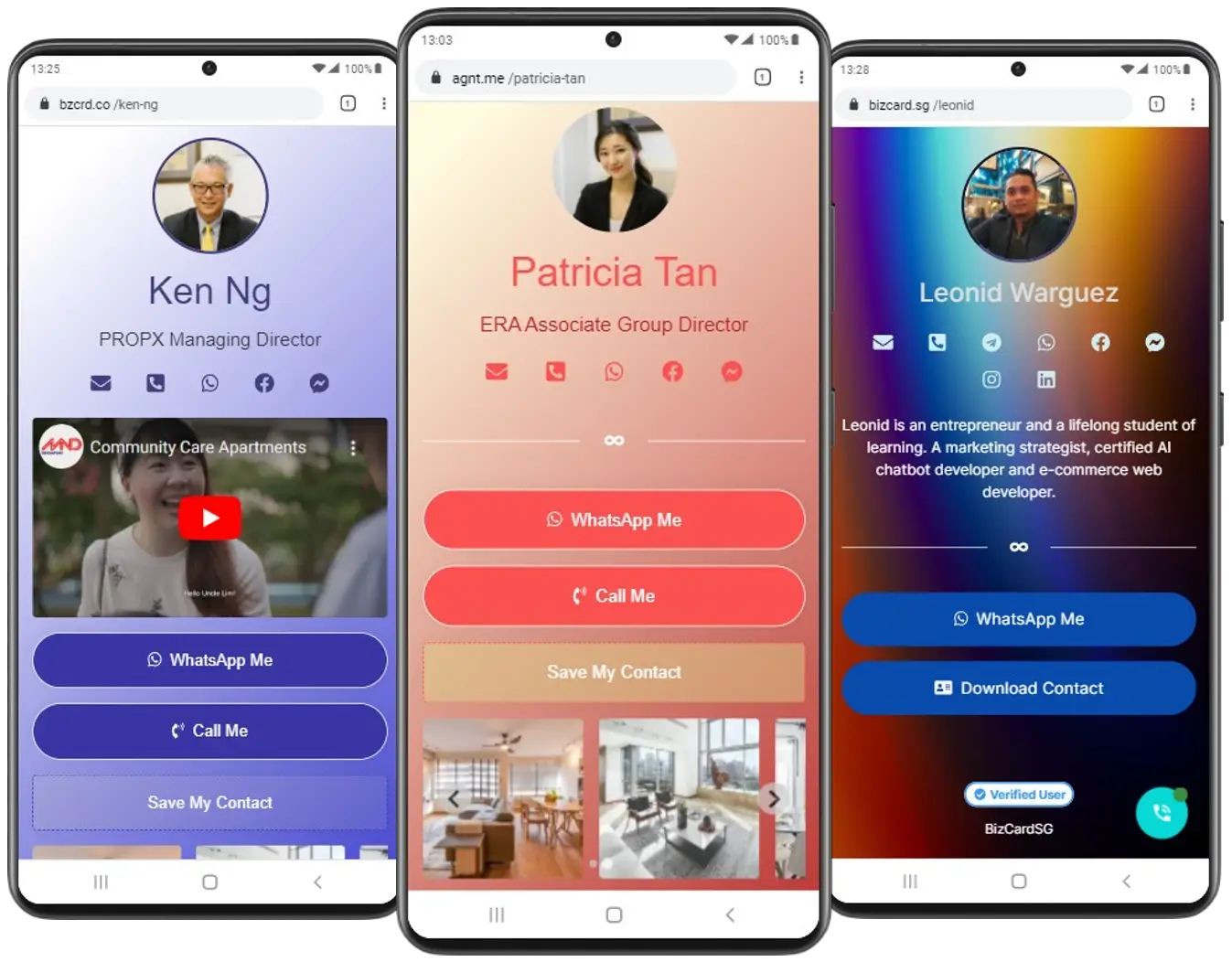 Features
Say goodbye to traditional paper business cards and embrace the power of digital connectivity. With our cutting-edge solution, you can streamline your online and offline networking efforts, create a lasting impression, and effortlessly share your professional information with potential clients, partners, and contacts.
How does it work?
How to use our Professional All-in-One Digital Business Card in 4 simple steps:
Sign up
Create your account on our platform and set up your professional profile. Customize your design, add your contact information, social media links, and any other relevant details.
Enhance Your Digital Card
Take advantage of our advanced features to add interactive elements to your card. Create shortened URLs, generate custom QR codes, attach vcard and file links, and tailor your card to suit your specific needs.
Share Your Digital Card
Share your digital business card effortlessly in both online and offline settings. Simply hand out your physical NFC-enabled card or share a QR code for others to scan. You can also send your card via email, text message, or share it on social media platforms.
Manage and Analyze
Easily manage and update your digital business card through our user-friendly dashboard. Access analytics and insights to track engagement, understand user behavior, and make data-driven decisions to optimize your networking efforts.
Our Customers:
Join the ranks of successful professionals who have embraced the power of our Professional All-in-One Digital Business Card.
Streamline your networking efforts, make a lasting impression, and effortlessly share your professional information with ease.
Sign up today and take your networking to the next level!
Our Simple
Straight-Forward Pricing
Get your NFC Card and customize it using our online designer, add to cart and checkout.
You can get the bundled NFC Business Card + 1 yr of Digital Business Card subscription.
Custom NFC Card
Your own custom design


Upload your file


Online Designer
Ships in 3 working days
NFC + Digital Card
$20 NFC Business Card
$90 / yr digital business card
Mini Page
Ready to use digital card template
Social Media Blocks
Direct Save to Phone
Corporate Team Package
Custom package for corporate team.
---
Design your NFC Business Card
You can start designing your own NFC business card using our online card designer.
We have available templates that you can quickly update.